Tree Removalists: Worth It to Hire Professionals?
Hiring a Professional Tree Removalist?
Hiring professional companies means extra costs. Individuals who need to cut down on bills are likely to not think about searching for professional companies when it comes to tree removal services. That is the situation when it comes to trimming, tree pruning, and tree removal.
Many individuals consider this a simple job to do that can be completed by a non-professional or some DIY method. However, hiring a tree removal professional that offers tree services is worth each dollar spent. Compared to DIY work or work done by non-professionals, professional tree service prices can simply be justified.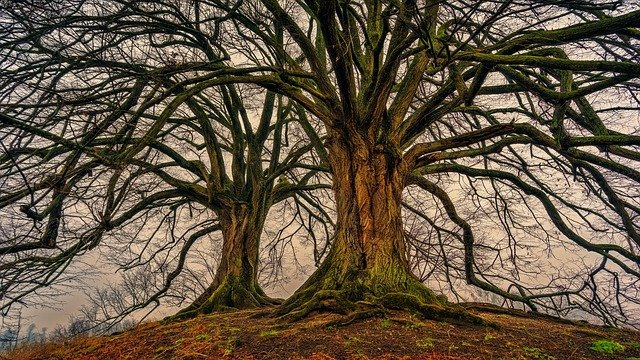 Preventing Bigger Prices
Hiring a professional tree company can really assist prevent bigger prices prevention. A tree that's posing danger to the property must be removed at the soonest time doable. If not, there might be larger issues that may come up as a result of not acting on the problem.
Accidents may happen if, for example, there's a tree on the property that's branching out to electric lines. When that tree is hit by lightning or brought down by the strong wind, individuals might get hurt, electrocuted, and even die. Such an accident would imply huge prices, and more importantly, may cost lives.
Avoiding Liabilities
There are liabilities that a house owner might face if tree removal isn't completed by a licensed professional. Tree removal isn't as simple as placing the chainsaw onto the trunk of the tree.
You can notice there are technical aspects that must be considered when bringing down a tree or when you do stump removal (stump grinding).
Technical aspects similar to how the tree will fall, and in what direction it will fall are essential. The untrained employee might get hit by the falling tree if he doesn't know the technical aspects of tree felling.
There's additionally the problem of safety practices, including the usage of proper safety gear and tools. A professional tree removalist can be equipped with the proper gear and tools, so the possibility of accidents happening is slim. It's an added benefit that a licensed tree removalist works based on Canadian standards.
Trees Need Quality Care
There are some things that only professional tree companies can do. One job that should only be entrusted to a professional tree removal company is tree surgery and tree care.
If trees are under attack by dangerous fungi, solely a certified tree surgeon would know what to do to revive the trees to good health. Trees can add worth to the land. They also make the environment more pleasant. They need to get the best tree solutions and best quality from the tree service industry when they're at risk.
Why Hiring a Professional Tree Service Is Vital
In the age of do-it-yourself tasks, it's simple to think that you would be able to do tree trimming, tree lopping, or large tree removal by yourself. However, we firmly disagree. When you're wondering why it's always better to have a professional tree removal company to take away your trees, you've come to the proper place.
There are some expertise and experience required of people who are doing small residential tree removal. Inexperienced individuals usually make mistakes when attempting to do it on their own and lots of mistakes end up being fatal.
In case you aren't convinced that you just want a professional tree removals service that will help you out with your yard, keep reading and we'll inform you why you shouldn't do it by yourself.
You Don't Have the Expertise to Identify Risks
Maybe you already know which branch you need to cut. It seems pretty simple. All you need to do is secure yourself on that limb down below and make the cut. It might seem easy, but it surely normally isn't that easy. Sometimes tree limbs are weak or rotten on the inside and break if you put pressure on them.
You might not be capable to spot such risks and end up hurting yourself or someone else. Tree removal professionals, alternatively, have the training and ability to reduce risk by noticing such issues.
You Aren't as Skilled With the Tools
Tree removal professionals have access to plenty of tools that help them do their jobs most successfully such as hand saws, chainsaws, ladders, and axes. They also have safety tools such as hard hats, gloves, harnesses, and more. Not only do they have these items but they know the best way to use them.
There are so many self-inflicted chainsaw accidents that happen when inexperienced individuals attempt to use them. Save yourself from the risk and leave the job to be done to the professionals. They've got the ability to deal with the tools that you simply don't.
You Won't Be Able to Predict What Happens
Individuals who have been removing trees for years develop a sort of sense and ability to predict what's about to happen. They're usually in a position to tell if a certain branch goes to fall and in that case, in which direction it is going to fall. Chances are you'll not be capable to make such predictions and once more, you're putting yourself and others at risk of harm.
A small miscalculation might be probably deadly. Even in case, you have a good suggestion of which branch to cut and know the way to wield a chainsaw, the fact of the matter is that you just don't have the experience to really do it the easiest way the first time.
No matter how skilled you might be with a chainsaw, you don't have the experience to cut down trees. For the sake of your security and of others, it's always better to hire a professional tree removal company to help deal with your trees.
Professional Tree and Stump Removal Services are Worth It
A professional tree-removal company has many benefits. A professional will use more tools, have extra experience, and be better skilled in tree removal. A professional may also not have to clean up the stumps after they're removed.
Tree removal could be a difficult process. Seek the advice of a local arborist in case you are not sure about the type of tree that you just want to remove. Then, choose a company that provides reasonably priced professional tree removal services.
If there's a tree threatening your house or life, you want it taken out as quickly and safely as possible. An amateur won't know precisely how to do that, which implies they could make the problem worse by attempting to cut down the improper part of the tree. This leaves them more prone to being injured in an accident.
A professional tree removal service is aware of what to do in these dangerous conditions and can take the required precautions to keep you protected. They have the expertise and experience to get the job completed quickly and safely, with no further risk to your safety.
Contact us today right here for all your tree cutting and certified arborist needs.