Tree Removal, Penticton: All You Need To Know About The Service
Are you looking to enhance or change the appearance of your environment but you're stuck with a big old tree that makes it difficult? What you need is a tree removal company to get in, take the tree down with no complications, and you can create the environment you want to see.
Our tree removal service is located at Penticton, British Columbia, serving Penticton BC, and nearby places. We provide you with creative and personalized tree care solutions. Our company is locally owned and is the leading arboriculture company in the Penticton tree service industry.
Our Penticton tree removal company offers tree pruning, stump grinding, tree trimming, shrub care, and disease management. We specialize in every tree species and also focus on tree planting or tree topping, or removal. We manage projects from small residential tree removal to large-scale commercial services. We also offer arborist services and tree care to residential clients.
What Are The Most Significant Benefits Of Tree Removal?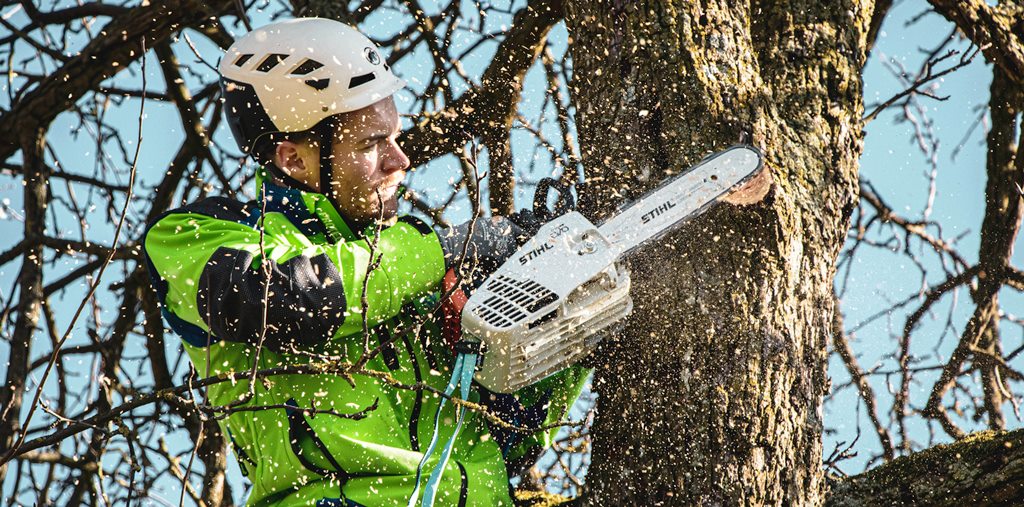 Many people believe that tree pruning is detrimental to the environment. Though, felling individual trees has a minor negative impact. But, felling trees with the appropriate tree care will improve the curb appeal and overall value of your home if done appropriately. Hence, there are various benefits of tree removal. 
1. Prevent Hazard
Often, weak trees fall during bad weather. And as a result, they damage electricity lines, sewage, vehicles, your house's roof, and the people within. Expert arborists have the knowledge and experience to evaluate your property. Also, they determine if you need tree pruning, planting, tree stump removal, or tree trimming.
2. Prevent Structure Damage
A tree stump usually extends and expands. Tree stumps lift and damage concrete buildings on your property. It could cause broken driveways and walkways. And this might be an issue, since it raises the likelihood of someone stumbling and injuring themselves.
As a result, tree stump removal or stump grinding by a tree service is required to avoid damage like this.
3. Improve Your Window View
Excess trees frequently obstruct your home's natural view. However, tree care process such as tree trimming can solve that problem. Also, tree care preserves the health of trees.
4. Enhance Your Curb Appeal
Overgrown trees can impair the appearance of your home. But tree removal or pruning may improve the look of a property. In addition, it increases your home's value.
5. Pave Way
Cutting down huge shrubs or unhealthy trees can help make room for a garage. In addition, it gives space for pool, or other similar construction that will improve your wellbeing.
How To Hire A Tree Removal Company in Penticton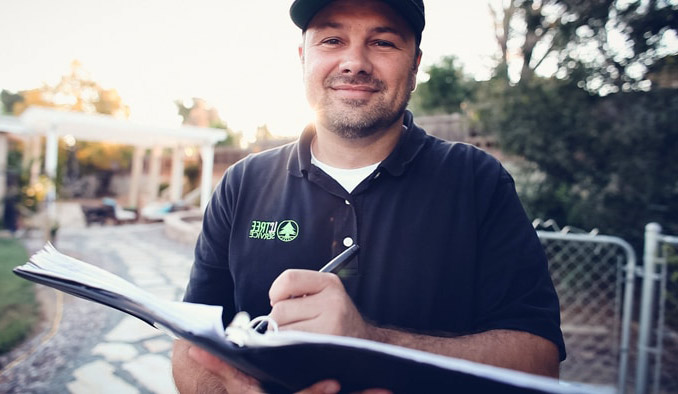 Before hiring a tree service company, there are many questions you should ask. So, if tree services don't address the questions on their website, they should give complete answer while with you.
1. How Long Has Your Tree Service Company Been Operating?
Nobody likes a new, inexperienced company that'll generate commotion on their premises. Ensure that the tree service business you're considering is at a minimum of ten years old. Why? Because most tree services below ten years don't execute their job effectively.
There are a lot of tree service business that move to communities looking for jobs. So, don't be taken in by an inexperienced company.
2. How Will They Protect Your Lawn from Potential Damage?
This is a question that a professional tree service should address straight away. Keeping the tree area safe is a crucial element of the job. They should explain the safety procedures to use in your yard. If they don't state the safe work process for review, avoid them.
3. What Equipment Will You Use?
For every tree service project, an experienced tree company will put every instrument in place. Though, they don't have to hire any equipment except cranes. But if they have their own fleet of cranes, it's a big plus. Confirm if OSHA certified their equipment?
Do they have earbuds, eyeglasses, gloves, hard helmets, and vests? And, is their truck old and leaking? How often do they maintain it? These are essential questions.
4. Do They Have Insurance Coverage? 
Insurance is a significant issue. It might be terrible news for you if someone from an uninsured firm falls from a tree. Make sure they're covered by insurance. Most significantly, state it in your contract. 
An experienced tree service will gladly talk about these details with you. 
5. Are Your Certified Arborists On The Payroll?
Nobody wants outsourced arborists. Some organizations pretend to have highly trained arborists. But in reality, they have one staff who isn't even full-time. Thus, check whether they have at least two arborists as staff. Also, ensure that each person has diverse qualifications.
6. Are They ISA-Certified Arborists?
A professional tree service will provide you with their credentials and licenses. Or you can check for them on their websites. Also, a tree service should be able to state the license number without stuttering. 
For instance, we are professional arborists. We are ISA-certified arborists because we belong to the International Society of Arboriculture (ISA). Besides that, we are members of the Tree Care Industry Association (TCIA), the Minnesota Logger Education Program (MLEP), and the Minnesota Society of Arboriculture (MSOA).
Conclusion
Taking down a tree isn't necessarily a terrible idea. In reality, it can provide these benefits to both you and the environment. However, Penticton tree service is the company to call if you seek tree removal services in Penticton, BC. Our certified specialist team can visit your home and assess your trees to decide the best strategy to remove them. Remember that you will receive excellent service at a reasonable cost. Get a free estimate when you contact us now!